Discover Top Training Experts In Immersive Learning Content
If there is one modality that has taken the L&D and HR world by storm, it's undoubtedly immersive learning. We all have witnessed significant changes in how our world works, but immersive learning remains a must-have for corporate learning. Immersive learning content has its foundations in behavioral and cognitive science. The best content providers use immersive learning with VR to provide memorable experiences and accelerate employee proficiency. All is done through an immersive training environment where your workforce can test real-life scenarios—no wonder this emerging type of training is so impactful.
To help you implement immersive training faster for your business, we decided to do the hard work for you and highlight the best content providers in the market.
So, by all means, dive right into this top list if you want to learn more about:
Real-life applications of immersive learning
Reinventing employee training
Improving operational efficiency
Safety procedures and emergency situations
Getting measurable insights
Comparing top training experts
Let's see how the best content providers in the market have mastered immersive learning and how they can make it work so well in an enterprise environment.
The Best Immersive Learning Content Providers

Immersive Learning: Exciting And Confusing! They'll Help You Make Sense Of It All

Clients count on SweetRush to be innovators, so their team jumped into VR/AR early; SweetRush is delivering exciting, high-quality immersive learning programs. They're ready to collaborate and show you how you can put these tools into practice.
If you're considering how VR and AR for learning can work for you, please reach out to SweetRush. They'd love to help you explore and understand the possibilities.
Visit our directory to read reviews for SweetRush.
Highlights
Consultative And Tech-Agnostic
L&D-First Mindset
Process- And Project-Management-Driven
Read more
Highlights
Consultative And Tech-Agnostic
They have the experience and expertise to guide you on how best to use these new tools. Their team is not tied to one technology/system and can advise on what is best for you.
Immersive learning should have your business and learning objectives identified through needs analysis. SweetRush has 20+ years in L&D; VR/AR are tools in their broad learning toolkit.
Process- And Project-Management-Driven
They've put energy and focus into developing an agile-inspired roadmap for producing successful VR/AR programs. Work with a team that has your success at heart.
Achievements
SweetRush has won 10 awards (8 Gold) from Brandon Hall and Chief Learning Officer for immersive learning. Collaborations with clients include soft skills and empathy for hospitality, safety and violence de-escalation for healthcare, and complex technical training.

Advanced Learning Science, Unmatched Creativity, And Immersive Technology

MindSpring is an award-winning agency focused on delivering engaging and transformative digital content. They use XR technology to provide immersive digital experiences to enable some of the largest brands in the world.
Visit MindSpring's website.
Explore reviews for MindSpring.
Highlights
Comprehensive
Flexible
Scalable
Read more
Highlights
MindSpring's capabilities range from 2D/3D asset creation to customized AR/VR experiences. Their solutions can be deployed across a variety of devices, from web to handheld to headset.
Their unique engagement model provides wide flexibility. Completely outsource development, use their proprietary platform, ProViz, to develop yourself, or work together to develop solutions.
Rather than building a custom solution once and starting over for the next, MindSpring's development platform provides scalability so that future projects build on the success of previous ones.
Achievements
Over the past five years, MindSpring has developed XR experiences for some of the largest organizations in the world across a wide variety of industries, including healthcare, biosciences, manufacturing, energy, retail, and defense.

ELB Learning Offers CenarioVR Virtual Reality Builder And Stock 360 Videos

ELB Learning is a one-stop-shop for creating and delivering better learning experiences. You can use their tools to build immersive learning, or their award-winning custom development team can create immersive experiences for you.
Sign up for a free trial of CenarioVR or schedule a free consultation on their website.
Need more info on how it is to work with them? Explore ELB Learning reviews in our directory.
Highlights
CenarioVR
Custom Immersive Content
Stock 360 Videos
Read more
Highlights
One of the easiest VR course creators! Upload any 360º video or equirectangular photograph. Add hotspots, animation, quizzes, and more. Publish to the web, mobile, authoring apps, LMS, and headsets.
Their award-winning custom development team has created immersive learning experiences for clients across all industries.
Need 360 photos and videos to use as background images in your immersive learning? The ELB Learning Asset Library is packed with options for you.
Achievements
ELB Learning has won a Gold Brandon Hall Group Technology Award for Best Advance in Augmented and Virtual Reality for CenarioVR.

Immersive And Experiential Learning Experiences That Drive Learner Performance

EI Design's immersive and experiential learning solutions transform passive learning into engaging learning experiences. Their strategies maximize knowledge retention and its application on the job, improving training impact and ROI.
Deliver immersive and experiential learning experiences that boost learner engagement and drive performance gain.
Visit our directory to explore reviews for EI Design.
Highlights
Immersive Learning Strategies
Maximize Learning Retention
Immersive Learning For Diverse Training Needs
Read more
Highlights
Immersive Learning Strategies
Their range of strategies includes personalized learning, gamification, microlearning, interactive videos, scenario-based learning, AR/VR, and branching simulations.
Maximize Learning Retention
Their solutions offer higher recall and retention, and improved application of learning on the job by integrating immersive and experiential learning experiences.
Immersive Learning For Diverse Training Needs
They create engaging learning environments that drive behavior change and performance by helping you adopt the right strategy for your training need.
Achievements
During the last two years, EI Design has won 25 Brandon Hall Group Excellence Awards. To add to that, they've had prominent positions in 40 global ranking lists in 18 different categories, including immersive learning strategies such as gamification, microlearning, and scenario-based learning.

Enhance Your Employee Training With Immersive Learning

This is a content provider with extensive Instructional Design experience. Their agency-level creative teams utilize innovative learning technologies to bring training concepts to life. These high-tech tools enable them to build immersive learning that simulates real-world scenarios! Hence, you and your team can train in a safe and engaging environment.
Are you ready to build more effective training and fill the skills gap by placing learners in a 3D environment to practice knowledge and techniques?
Check out the immersive digital training experience they created for NFPA.  
Visit our directory to explore reviews for AllenComm.
Highlights
Performance Consulting
Instructional Design
Content Management And Distribution
Read more
Highlights
If you are looking for expert guidance on designing strategic learning solutions that drive behavior change, AllenComm is an excellent partner. They can help you identify and analyze learner and business needs to support change.
Trust that their team and tools can help you build learning solutions with easy navigation, engaging content, and targeted activities.
Content Management And Distribution
Manage and update course content across many platforms, languages, or brands.
Achievements
AllenComm built an award-winning interactive responder safety training program for NFPA. The 360-degree experience created an interactive learning environment for firefighters that encouraged the development of problem-solving, decision-making, and assessment skills.

Pioneers Of VR/AR Innovation With A Strong Track Record

Learning Pool has all the expertise you'll need to help you plug employee knowledge gaps. Don't miss the opportunity to reach out to them for some inspirational new ideas. They can help you decide what place VR and AR can have in your next workplace learning ventures. Ready to immerse your learners with VR/AR?
Take a closer look at the learning suite that evolves with your ambition.
Visit our directory to explore reviews for Learning Pool.
Highlights
SGN Gas Engineers Assessment
Well Pharmacy Game Solution
Schlumberger Virtual CEO
Read more
Highlights
SGN Gas Engineers Assessment
A 3D immersive, interactive environment in a virtual domestic street where learners investigate gas leaks, including detailed tracking and reporting.
Well Pharmacy Game Solution
Day-in-the-life interactive scenarios in a virtual pharmacy 3D environment with gamification.
Interactive scenario related to making director-level choices in uncertainty.
Achievements
An award-winning bespoke eLearning supplier serving all major sectors. They are a Fosway-recognised strategic leader, and 98% of their customers would recommend them. Learning Pool produces solutions from standard eLearning to immersive, rich-media scenarios and learning games.

Their No-Surprises Philosophy Guarantees Clients Are Included In The Process

eWyse excels at innovative solutions that encourage engagement. From game-based courses to 360 experiences, they always try to push boundaries when it comes to creating content that enables deeper immersion.
To learn more about the ways to create an immersive experience, feel free to visit their website, where you can also contact eWyse with any questions.
Care to see what other customers think? Explore reviews for eWyse in our directory. 
Highlights
360 Experience
Game-Based Courses
Interactive Videos
Read more
Highlights
One of the excellent ways to enable learners to feel really immersed in the content. Not only does a 360 experience allow them to learn and explore at their own pace but also according to their preferences.
Having a course in the form of a game can really increase the stakes for learners and make them feel completely invested in the course.
Interactive video that allows learners to choose different branches and change the direction of the video can really help them feel like a part of the experience.
Achievements
The eWyse team has experience in creating different eLearning solutions to maximize immersion and engagement. Their clients come from a wide range of industries and benefit from their experience in creating VR content, as well as different interactive and game-based courses.

Solutions That Are Unique, Engaging, Memorable, And Drive Business Excellence

Tesseract Learning is a multi-award-winning digital learning company that delivers unique training solutions that are immersive, experiential, drive productivity, growth, and the creation of a strong talent pool.
Get in touch.
Explore Tesseract Learning reviews.
Highlights
Industry-Focused
Engaging, Exciting, Inspiring
Customer Delight
Read more
Highlights
Sensible training solutions are designed with sensitivity and nuance, educating the audience on topics with the right content and imagery, and focusing on workplace diversity and professional growth.
Engaging, Exciting, Inspiring
Immersive solutions that help create the memorability factor, with numerous activities to drive better learning.
Continuously delivering learning solutions that exceed expectations. The outcome is always of high quality, on time, and within a client's budget; starting with a buy-in at the top of an organization.
Achievements
One of their customers wanted a training program that could help the entire organization understand safety procedures. Tesseract created a VR environment that included various safety scenarios and activities that helped learners understand the importance of safety.

Enable People With Bottoms-Up Learning

Curious Lion is a learning culture advisory firm creating immersive learning experiences for clients like PagerDuty, Pinterest, Brex, and Bolt.
Here's how you can turn your collective knowledge into common practice with Curious Lion.
Feel free to explore Curious Lion reviews in our directory.
Highlights
Relationship-Focused
Practical
Scalable
Read more
Highlights
Cohorts are designed to be peer-to-peer. This means that learners can get to know each other by being vulnerable and learning from one another.
From theory to practice, learners have to take real-world action to apply new skills thanks to activities and assignments. Also, they can report back on progress to their cohort and seek feedback to improve even more.
You're going to love the Destination, Journey, and Accountability group model Curious Lion has developed. Combining videos for pre-training with a cohort model built to scale with mentors is all you need.
Achievements
Curious Lion helped Brex transform their existing Instructor-Led Training for Customer Experience (CX) specialist new hires into a modularized, interactive training where the new hires learn by answering customer support queries.
A Content Provider With Immersive Learning Expertise Can Elevate Your Employee Training
Compare top eLearning Companies with expertise in immersive training content. Leverage strategies and solutions to create engaging training based on real-life scenarios!
Compare Content Providers
eLearning Industry's Company Selection Criteria
Globally recognized LMS experts, including C. Pappas and our Editorial team, did a thorough review of each vendor's eligibility. More specifically, we've checked each eLearning company's website. And we made sure they had relevant published content, including articles, eBooks, and webinars, to reach a final conclusion.
Our committee ranked the best content providers that are experts in immersive learning training by focusing on the following eight criteria:
Company's economic growth potential
Company's social responsibility
Customer retention
Customer reviews
Employee turnover
Learning industry innovation
Quality of content development
Expertise in learning solutions
In this top list, you can go through the best content providers for creating immersive learning programs. Are you planning to outsource other training initiatives? Then feel free to visit our main directory of eLearning content providers, filtered by use case. There's no doubt you can find a training partner for every single one of your custom eLearning project needs.
Of course, our shortlist for immersive learning will prove to be extremely valuable for immediate response to this training need. However, before deciding on teaming up with one of the featured eLearning companies, please make sure to read all about the benefits of immersive learning below. In addition, you will find extra tips on how to choose the best training company. I'm sure that all these thorough insights will add to your decision-making process. Hopefully, implementing immersive learning for your employees will make training more engaging and real.
Benefits Of Immersive Learning Programs
First off, what is immersive learning? To make things simple, let's just say that immersive learning has to do with simulated and controlled learning situations. Usually, it takes place by utilizing Virtual Reality.
The new immersive technologies of Augmented Reality and Virtual Reality have been making waves lately; mind you, these tools are not ideal solely for gaming. Several companies in this top list are exploring and implementing applications for VR and AR in corporate training and education.
Knowledge retention has always been an issue when training employees. Thankfully, learning by seeing and doing improves how we gain and understand knowledge. With these new training technologies, employees have more real applications of what they're actually learning. Hence, knowledge retention is one of the biggest benefits of VR and AR in corporate training.
By implementing these high-tech learning modalities, you'll manage to engage learners in a completely new way. Not only will training become more fun and engaging, but it will also increase retention.
Do you want more benefits of immersive learning? Here you go:
Improves learning through doing
Provides a distraction-free environment
Repetition leads to perfecting techniques
Brings learning to life
Offers a truly user-centered personalized learning experience
It's measurable and gives learners a safe space to learn
Ultimately, immersive learning exists to provide learners with new skills. At the same time, it increases their knowledge base.
Whether learning happens in workplaces, universities, colleges, schools, or beyond, learners benefit from it hugely at all stages of their lives.
Mark me: immersive learning content is the next step in corporate training. Plus, it's very cool to use; with the help of Virtual Reality and Augmented Reality, you'll manage to capture your learners' attention like never before. How? By getting them more engaged because they'll be actively involved in the training.
Immersive Learning Content Examples: What You Need To Consider
One of the problems that immersive learning solves is giving employees the chance to get in the "shoes" of a client. By doing so, learners can better understand the customer experience since they're living it.
The opportunities that immersive learning offers are endless. For example, you can take thousands of employees to visit a new factory, all at the same time. Or you can even train your teams to react to a crisis.
That's why Virtual Reality is ideal for realistic learning situations. It gives all your employees need to learn without the constraints of reality. That means logistics, risks, real time, and the right to fail change as a concept.
Types Of Immersive Learning Technology
Virtual Reality (VR)
Augmented Reality (AR)
Mixed Reality (MR)
360-degree video
Are you looking for some popular immersive learning content formats? The possibilities are endless, but if you want to kick off with something strong, these are the main use cases and content formats that have become popular for immersive learning:
Immersive Soft Skills Training
Corporate leaders need to practice leadership and communication skills. Soft skills are already a top choice for most. And there's no better way to improve active listening and self-awareness than by leveraging role-play simulations with virtual human characters.
Immersive Technical Skills Training
Likewise, learners can use Extended Reality (XR) to practice their technical skills or hard skills. For example, they can try procedural tasks. Or they can even learn how to use certain objects and equipment for their job.
Immersive learning content can use technology and optimize the way the brain learns. If you want to enrich the learner experience and increase training efficiency, you cannot go wrong with immersive learning.
How To Choose The Best Immersive Learning Content Provider (Strategies And Best Practices)
Immersive learning is a true game-changer for corporate talent development. Why? Well, an experiential training methodology that uses 360 videos and Virtual Reality has the ability to simulate real-world scenarios. Thus, businesses can train employees in a safe and engaging immersive training environment. Of course, the implementation is not easily done in-house. Hence, you'll need to team up with an expert to create your own immersive learning experiences.
The main reason forward-thinking companies begin to incorporate immersive learning into their talent development strategies is the fact that they are increasingly:
a) cost-effective
b) scalable
c) effective
When choosing a content provider for VR, AR, and MR, here's what you should look out for:
Expertise in placing trainees in interactive environments
Proven development of "real" work situations
Awards won and positive client reviews
Real-time feedback and skills assessment
VR training can significantly reduce the time employees have to spend in the classroom, thus allowing your team members to learn new skills quickly. Consequently, they'll be able to get back to their jobs much faster compared to traditional training programs. Let's take compliance training, for example. Did you know that a compliance course that used to take 25 minutes now takes only 3 with VR? As you can understand, that's a win for both employees and the business!
Are you one of those corporate leaders that want to explore the potential of immersive learning to help your workforce adapt to the changing world of work? If you want to increase your chances of convincing your company to invest in immersive learning, then my best advice is to have the C-suite try it! By making them immerse in a VR training environment, they'll have an experience so powerful that they'll not want to miss out.
Key Takeaways
Now that you know why immersive learning is the next big thing in corporate training are you ready to try it out? If you want to go past any forgetting curve issues, teaming up with an immersive learning content provider is the way to go. The most impactful learning programs out there allow experimentation and can certainly grab learners' attention. Learning is done in a more natural way as it involves learning by playing.
Want to know more about how to start immersive learning for your employees? The companies on this top list help organizations design gamified real-life learning experiences. Do you have a 360° VR idea? Or maybe you want to test your employees on a real-life scenario through VR? Ask for a proposal.
All vendors would be happy to hear about your ideas and help them come to life with immersive learning and VR.
Reach out to them for any questions or request a demo.
If you want to start your immersive learning content providers comparison, simply visit our directory!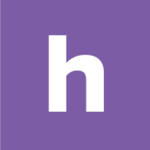 Homebase
Make work easier. Running a small business has never been harder. Homebase helps with free tools to track time and manage your team.